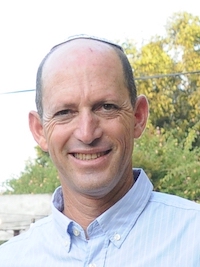 Mr. Yechiam Shapira (M.Sc)
Mr. Shapira holds an M.Sc. in fish health and fish genetics from the Hebrew University of Jerusalem and has 30 years of experience in the aquaculture industry as a fish biologist, health manager and R&D researcher.
For the last 7 years, Mr. Shapira has been working as an R&D manager for Phibro Israel, a branch of Phibro Animal Health Corporation, a senior researcher and health expert that supports the local aquaculture industry.
As an R&D researcher, he carried out studies in the laboratory and in the field for development of autogenous vaccines for tilapia and grey mullet.
Mr. Shapira was involved in aquaculture initiatives worldwide in various countries such as Mexico, Brazil, USA, India and Thailand. This experience gave him a broad understanding regarding the needs and constraints of fish producers around the globe.
As part of his extensive experience, he was the fish health manager for a fish farm in sea cages in Mexico, growing red drum 30 km offshore the coast of Campeche.
ALPHALAPIA Offices
P.O.BOX 66
Kfar Tavor
Israel