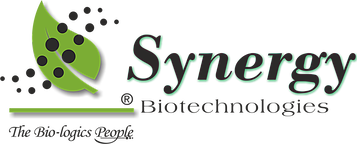 SYNERGY BIOTECHNOLOGIES had its genesis in the year 2002 with an intention to create awareness of sustainable and responsible aquaculture among the aquaculture farming community. It is led by its Managing Partner Dr. Narayana Swamy Allada, a PhD in Aquaculture. He had started his career in this industry as a Technical Manager in Pfizer food science, USA. He has been ably supported by Mr. Nand Kumar Lathker who shoulders the responsibility of Marketing the products all over the aquaculture areas and Mr. G. V. Babu Rao takes care of the administrative affairs. The company has resident Regional Managers, Area Managers (Sales & Technical) spread out in all the aquaculture areas supported by senior staff who have many years of field experience. A strong administration and production team consisting of senior manager and other staff takes care of the day to day operations. A well established network of Distributors and Dealers exists that can take care of the farmers need at any given point of time and place.
Comprehensive integrated aquaculture solutions for the entire fish production cycle is at the heart of AquaMaof's expertise. Providing a complete package from business development concept through system and production line engineering design and set-up, operation and maintenance, AquaMaof establishes a truly integrated approach for your business success. For more than 20 years the company's large team of technology and aquaculture experts has been providing research and development, professional consulting and outsourcing services for aquafarming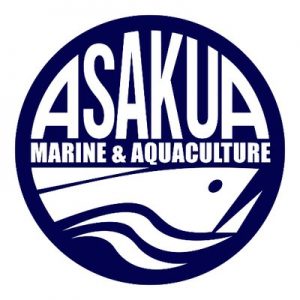 ASAKUA offers you turnkey solutions for offshore aquaculture projects includes site survey, bankable feasibility study, equipment supply, on-site installation, and training. In consultation with you we create tailored solutions which best fit your wishes. Our total service approach and years of experience in the industry allow us to offer the most complete service available today. The main products of our company are fish farm cages, fish nets, mooring equipments for offshore fish farms, fish feeders, fish tanks, net cleaning machines, aerators, navigation buoys, and solar marine beacons
Raanan Fish Feed West Africa Limited is a creative and innovative fish feed producer: We are a leading producer in Israel and Ghana and our products are developed in close co-operation with the fish farming industry, who challenge our team to continuously create innovative solutions for different conditions and demands 

Dagon – Ma'agan Michael is a world class Fish Breeding Center. Dagon is one of many highly respected and prosperous industries of Kibbutz Ma'agan Michael
– Israel.
The Kibbutz was founded in 1949, and is situated on the eastern shores of the Mediterranean Sea.
Although originally established as an agricultural
and aquaculture
community
.
The uniqueness of the DAGON company is the establishment of a very modern Hatchery for the production of a very wide range of fingerling from very unique species.